A Hiker's Guide to the US: A Countdown of America's Best Hiking Trails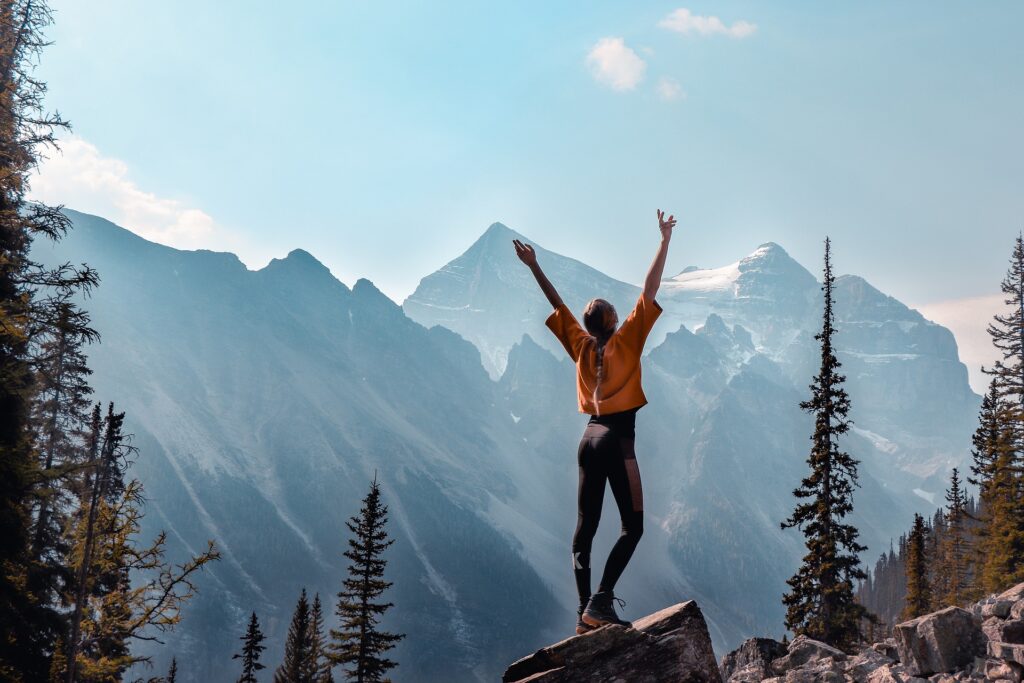 Whether you're an avid hiker already or you just bought your first pair of hiking boots, there's no shortage of hikes within the US to choose from. In fact, some of the best-rated hikes in the world are located here. 
In this countdown to America's best hiking trails, we'll be covering short 2-mile loops to long-distance treks and everything in between. 
#7: Grinnell Glacier Trail
The Grinnell Glacier Trail in Montana's Glacier National Park is the perfect choice if you're looking for an all-day hike. The length is 10.3 miles, but it's possible to use a separate starting point to shorten it to 7 miles if that sounds more feasible. 
For the first two miles, you'll be walking along the north shores of Swiftcurrent Lake and Lake Josephine. From there, the trail gains elevation and overlooks Grinnell Falls, Mt. Gould, Grinnell Lake, and you'll even be able to see the Continental Divide. 
#6: Chautauqua Trail
Part of the appeal of the Chautauqua Trail is the close proximity to Boulder, Colorado. Boulder is a fun city to visit with tons of great restaurants, breweries, and nearby hiking trails – like this one. 
Chautauqua Trail is heavily trafficked, but there's a reason for that. Although it's officially rated as moderate, it's a fairly easy hike (about 2.5 miles out and back) that can be done in about an hour. It's a top pick for the entire family, and dogs are welcome as long as they're kept on a leash. 
#5: Nugget Falls Trail
Nugget Falls Trail is a short, 2-mile trail in Alaska. Even considering its short distance, it makes the list as one of the best thanks to its stunning natural scenery. The highlight of Nugget Falls is the waterfall, which you'll be able to hear roaring even from a distance. 
This trail is super easy and it's great for all levels. Family hikers love this one since it's short and sweet to accommodate the short attention spans of young ones. All in all, Nugget Falls Trail is a can't-miss hike for anyone spending time near Auke Bay, Alaska. 
#4: South Rim Trail
South Rim Trail can be found in Grand Canyon National Park. Even though there's a plethora of unique hikes to choose from within the park, South Rim Trail is one of the all-time favorites. 
Part of the reason for this is the trail's flatness; there's very little elevation grade, so it's not overly strenuous. Another reason people are loving SRT is that there are plenty of overlooks of the canyon, so pack a picnic and enjoy the views!
#3: Canyon to Rim Loop
Canyon to Rim Loop in Colorado is another short trail, but don't let that fool you. CtRL is 3.4 miles round trip, so it can easily be done in an hour or two. However, it's recommended that you take your time with this one and stop to enjoy the canyon views every once in a while. 
Runner Up: Superior Hiking Trail
The Superior Hiking Trail is one of the shorter long-distance hikes in the US, even though it's still over 300 miles. This trail works it's way through the state of Minnesota with one end starting south of Duluth and the other reaching the Canadian border. 
The main draw of this trail – and the reason it's the runner up – is Lake Superior. The entire SHT makes it's way along the lake, so you'll pretty much always have views of the water, no matter where you choose to start. 
If you plan on doing the entire 300+ miles, the Superior Hiking Trail is recommended for more intermediate and advanced hikers, but that shouldn't stop novice hikers from enjoying individual sections of the trail.
Top Pick: Appalachian Trail
The reason that the Appalachian Trail comes in at #1 as the best hiking trail is its astounding length. This trail is extremely long, spanning over 2,000 miles through 14 states. In fact, this is the longest hiking-only footpath in the world. 
Don't let the long distance of the Appalachian Trail scare you. If you prefer to hike a small section or only have time in your schedule for a few of the sections, there are plenty of trailheads that allow you to pick and choose where you start and end. 
More than 3 million people visit the Appalachian Trail every year, so that should tell you something!